About Lawrence B. Morse, A Lawyer That Focuses on You.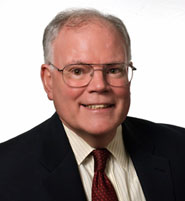 Life Lessons and Practical Solutions. I enjoy working with my clients, whether a business, an individual or a charity.  I have a proven record of success, listen well and use my training and experience for creative, cost effective solutions. I tell a bit about myself here so you get a sense of me as a person that you would want to work with as well an able, experienced attorney.
Boston University Law School, where I learned to think like a lawyer, taught me high standards and how to be a very good lawyer as did my work at Boston law firms. I was fortunate to go to Harvard College for my undergraduate education.  My parents instilled in me the value of preparation and perseverance.  I am fortunate to have received the gift of a good mind and fine training for excellent writing, original thinking, advocacy, and organization.  All that is fine, but most important in any relationship, particularly an attorney-client one is trust.  My being an open person is something clients pick up on early on.  You see my values: honesty, helpfulness, a caring attitude for people from all walks of live, a strong work ethic and a drive to serve well. Perhaps the best lessons are life lessons  – working with different people and learning the "soft skills:"  building connections, understanding others – what they want and need and empathy for the stress that often brings them to me.   The focus is on the client, opposing counsel, other parties' needs,  from the cycle of events requiring experience and judgment to meet changing situations.
Clients appreciate that I approach their concerns with a positive, caring, professional attitude as will you.  I went into law because 1) I want to help people and 2) I love the mental challenges. I take joy in having the opportunity to learn about and serving you. I sometimes tell clients that you hire me to "worry" about what is going on and what to recommend. I see clients when needed on evenings or weekends and often travel to your place of business.   I will mull over your situation and strategize at odd times –  while driving or going for a walk.  The law is an intellectual pursuit and there are so many tools to find answers if you have been using them.
I try to get back to clients and other attorneys within a few minutes. The questions I ask you and our intake forms will give you confidence that I know my stuff and/ or how to drill down to get answers.  The choice of an attorney is very personal. Meeting me for a consult will allow us to see if there is the necessary trust and chemistry and discuss expectations.  If retained, I expect soon to present a choice of paths for you to take.   When possible, preventive law works to  lessen stress and cost for you!  As a small business owner and having represented many businesses, I know what the problems / issues are that business owners face.  In my work helping employees, I know how employees feel if they face discrimination and they are dismissed or need me to negotiation a severance package.
Many have been with me for a long time and/or return for new matters. Our rates are competitive in the area and we detail our work on invoices. We charge nominally for most consults, do an initial review of what you need and of how and whether we can help and discuss costs. In those meetings, you will be given preliminary answers to your questions.  We send out checklists and questionnaires in advance. We use a V.O.I.P phone system that instantly sends messages to my cell phone.  Applying legal requirements to real-life situations needs to be tempered by hard-won wisdom and sensitivity to the client's wishes.  As one happy client said recently:
"I am extremely grateful for his help, patience, sincerity, legal counsel and support during a challenging time. For this fairly complex document, his working with me made all the difference."  E. C.
I represent both businesses and individuals in employment and other matters. This can give me an edge in evaluating client issues from the other side, arguments, strategies and the best way to negotiate. Thus, I am a member both of the Society for Human Resource Management "SHRM" and the Massachusetts Employee Lawyers Association "MELA" with resources from both – for helping management and employees. I often consult with other counsel either through listservs or calling lawyers/ firms that I have worked with. I assist laid off or terminated employees, executives, middle and upper managers, and other employees. With a large collection of legal forms and checklists, I negotiate/ review / prepare severance agreements, employment contracts, settlement agreements and other documents.
Businesses have a variety of legal issues. Knowing the laws that businesses must obey helps me set up preventative measures or solve crises. For businesses, I negotiate reasonable severance and settlement agreements, confidentiality and non-disclosure agreements with language protecting trade secrets, preventing raiding and unfair competition by former employees. I prepare and update Employee Handbooks, essential for the protection of both employees and employers. Without a handbook, companies may not have affirmative defenses in discrimination claims before the Massachusetts Commission against Discrimination (MCAD) or in the courts. Handbooks are the best way to provide employees with written expectations and policies,  termination procedures and meet other governmental requirements. We include a Massachusetts sick leave policy and warning notices to document performance problems.
On-going small businesses need help with the purchase or sale of businesses (usually asset purchases to lessen risks of liability for the buyer, but also often simpler stock transfers of interests among shareholders – family members or other buyers.  Shareholders Agreements can prevent a number of problems. I assist closely held corporations, limited liability companies, charitable corporations, (and others) to delineate the rights and responsibilities of stockholders, directors, and LLC members and charitable organization's boards of directors and/or members. Today, with lawsuits buzzing like bees in the fall – owners, officers and directors, etc. need indemnification language, including for attorneys' fees, in company or a charity's documents. Charitable entities, as well as companies, need to maintain their records and filings. The former must preserve favorable charitable deductions for donations as required by the IRS for 501(c)(3). I have successfully helped companies to reduce the risk of such disputes for majority shareholders and LLC management members, etc.
Blog, E-newsletter and CLE. I love doing what I do best, finding innovative ways to help. The goal is to deliver legal services effectively and reasonably and learn and write about the law to help clients and the public. I often write a blog, e-newsletters, and articles for my web site.
Family and Interests. I am blessed with a fine family: wonderful wife, a nurse and three compassionate daughters, all in the medical field. I love to hike, bird watch, watch detective shows, travel, garden and read about history.
Fight or Settle. My sword and pen logo signifies that my pen and law book are mightier than the sword. Too often, in adversarial situations, a prolonged and costly legal battle benefits primarily the attorneys.  This is because while a good attorney can see and use strengths of case, experienced ones know that there is always an uncertainty factor. At times, disputes need to be fought to the end,  but almost 90% ± of them end when both sides, during the dispute, learn more about the other's side's case and possible outcomes. They may then find a compromise settlement agreement is best. Putting the clients' interest first, as an ethical attorney, I am always open to settlement efforts, based upon strong advocacy in a well-developed legal case as the best path to good settlements.
Work at Boston Law Firms. For a number of years of practice, I worked in Boston law firms and as counsel to a state agency. This experience instilled in me high standards for my practice. The law is often described as a web or tangled net.  Having successfully handled many matters assures my broad perspective as I approach a new matter. I see how different fields of the law often interrelate and representing businesses well requires issue spotting and a well thought out approach often based on models from similar  situations.
Response Time & Character. Whether an individual or small business owner in Massachusetts or elsewhere, reaching me is easy. With a VOIP Phone system, I know when messages have been left and return calls promptly. While an in-person consult will reveal best if there is a good fit between lawyer and potential client, a short call can tell a lot. Clients will soon decide that they have an able, trustworthy, and attentive lawyer for their legal work. Much of the practice centers on solutions for employment and business matters, using creative approaches and allowing me to best help small business and individuals.  Purchase and sale of a business is a focus of our work. Ancillary services include real estate transaction and estate planning and probating.
Education
Harvard College, B.A. with honors
Boston University Law School, J.D.
Office Practices: Technology, Consultation, and Legal Fees
My law firm seeks to use the latest internet "cloud apps" and software technology as tools to best serve clients. I employ various research databases and listservs  for efficient legal research and consultation. The firm was the first on the North Shore to offer a content – based web site to inform about the law.  We scan most documents and utilize technology to achieve efficient and effective legal representation.
Professional Experience
I  served as counsel to a state agency and as a Special Assistant Attorney General and then with Boston law firms, Taylor, Ganson & Perron and Singer, Stoneman, Kunian & Kurland.  My practice has focused on business and employment law and commercial real estate, serving clients throughout Massachusetts for over 25 years.
Community and Professional Service
My peers, in Massachusetts Bar Association, honored me by election to the House of Delegates . I served as Town Moderator for the Town of Ipswich and on the Affordable Housing Partnership Committee for the Town of Andover.  Helping charitable associations, I founded and was first President of the Ipswich River Watershed Association key to water supply for cities and towns North of Boston. I have taught business law in the MBA Program at now Salem State University as a visiting instructor.  Serving on boards and as former Chairman of the Board of Directors and former President of the Harvard Club of Andover, Inc. and on the Board of Directors of the North Shore Chamber of Commerce strengthened my leadership abilities.
Memberships
American Bar Association, Massachusetts Bar Association, Essex County Bar Association