Current Practice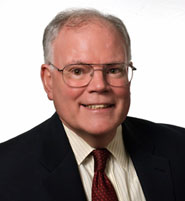 Attorney Morse represents individual and business clients in Massachusetts Courts. He has handled cases and conducted trials in the District Court, Superior Court, and Land Court and handled appeals before the Massachusetts Appeals Court. He handles zoning issues, adverse possession cases, and subdivision appeals, including representing an attorney trustee before the Land Court in Boston in a case, involving rights to use of an easement and "beach rights" to coastal access in Gloucester. Attorney Morse has successfully represented a trustee involving interpretation of trust language concerning real estate in a case before the Probate Court.
He represents businesses and partnerships as start-ups, on-going businesses, and through dissolution and merger. He has helped clients in the purchase and sale of businesses and (usually asset purchase and sales to lessen liability). He has substantial legal knowledge concerning closely held corporations, limited liability companies, and of the special rules that apply and the rights and responsibilities of stockholders and LLC members. He has successfully represented minority stockholders in shareholder disputes and to prevent such claims, as majority shareholders.
Attorney Morse has handled a variety of employment matters advising businesses and individuals, negotiating employment agreements, separation agreements, confidentiality and non-disclosure language to protect trade secrets and other intellectual property, and non- competition provisions. He also represents clients before the Massachusetts Commission Against Discrimination (MCAD) in matters involving claims of discrimination.
Education
Harvard College, B.A. with honors
Boston University Law School, J.D.
Office Practices: Technology, Consultation, and Legal Fees
Lawrence B. Morse & Associates seek to use the latest internet and software technology as tools to best serve clients. Various research databases and listservs allow for efficient legal research and consultation. The firm was the first on the North Shore to offer a content- based web site to inform about the law. His office staff scans most documents and utilizes technology to achieve efficient and effective legal representation. Staff does initial intake, including some facts about what a new matter is about and schedules an appointment. In the first meeting with a new client, he goes over the "big picture" and gets some details and provides an overview of how he approaches a particular matter. The office uses written agreements with clients that spell out the legal work to be done and expectations for both attorney and client. Legal fees are more competitive than those of Boston firms and are explained in the first meeting and there is a reduced charge for the first half hour of a consultation. With email and internet technology, we can easily communicate and represent people throughout Massachusetts.
Professional Experience
Attorney Morse has served as general counsel to a state agency and as a Special Assistant Attorney General. He practiced in Boston law firms, including Weston, Patrick, Willard & Redding, handling litigation, municipal, and state agency law and Singer, Stoneman, Kunian & Kurland, where his practice focused on business law and commercial real estate. He has had his own firm on the North Shore of Boston, serving clients throughout Massachusetts for over 25 years.
Community and Professional Service
He was honored by election in 1997 as one of two Delegates from Essex County to the House of Delegates of the Massachusetts Bar Association. He served as Town Moderator for the Town of Ipswich and on the Affordable Housing Partnership Committee for the Town of Andover. He was co-founder and first President of the Ipswich River Watershed Association. He taught business law in the MBA Program at then Salem State College as a visiting professor for several semesters. He is legal counsel for, and former Chairman of the Board of Directors and former President of the Harvard Club of Andover, Inc., and serves on the Board of Directors of the North Shore Chamber of Commerce.
Memberships
American Bar Association, Massachusetts Bar Association, Essex County Bar Association